As a charity, Rewilding Britain has strong values that underpin all of their hard work. From it's projects across the UK to the day-to-day life of the charity, these are ingrained into every step they take.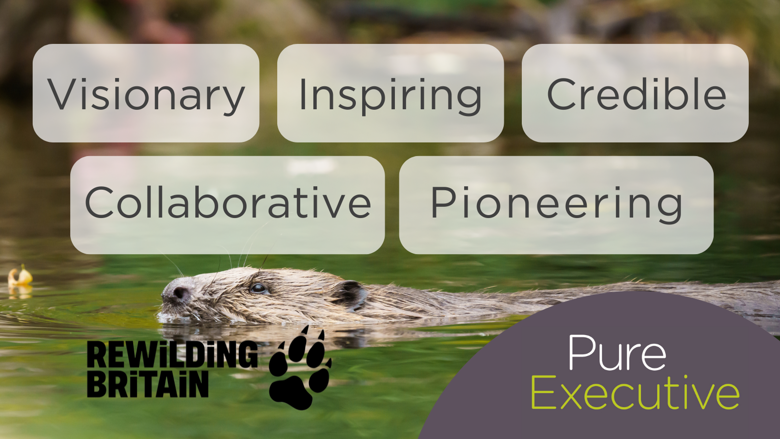 Rewilding Britain wants to see rewilding flourishing across the UK, reconnecting people with the natural world, sustaining communities and tackling the climate emergency and the extinction crisis. The chairty works in partnership with networks of enthusiasts because we all have a role in building a better future for people, nature and climate. Alongside this, it encourages people to take action towards a hopeful, positive future for our planet that matches the scale of the challenges faced. 
Does this align with your personal values and beliefs? Click application process to learn more about the current role that we are helping Rewilding Britain to source.